8 miles, takes 3-4 hours of canoeing.
Plus the Hawksbill Creek comes in around #3.
Nice to paddle up it to a big hole that has trout in the Spring & at the mouth is a deep hole for Muskie.
Shorter trip-3 miles-takes 1-2 hours.
Great fishing in riffles.
Fishing on the South Fork of the Shenandoah River has been said to be the Best Small Mouth Bass fishing in Virginia. 
(Bixler's Bridge to Foster's Boat Landing) is considered the ideal section for 'quantity of fish'–large and small mouth bass, sun fish–brim, pumpkin seed, blue gill etc.; catfish, carp, and even an odd trout or musky!

This section of river has lots of little riffles and small holes as the ideal hiding place for the fishes.
Flowing by G.W. National Forest starts out with riffles then a few ledges and then much deeper holes where the Big Ones hang out. 

These are harder to catch but definitely keepers!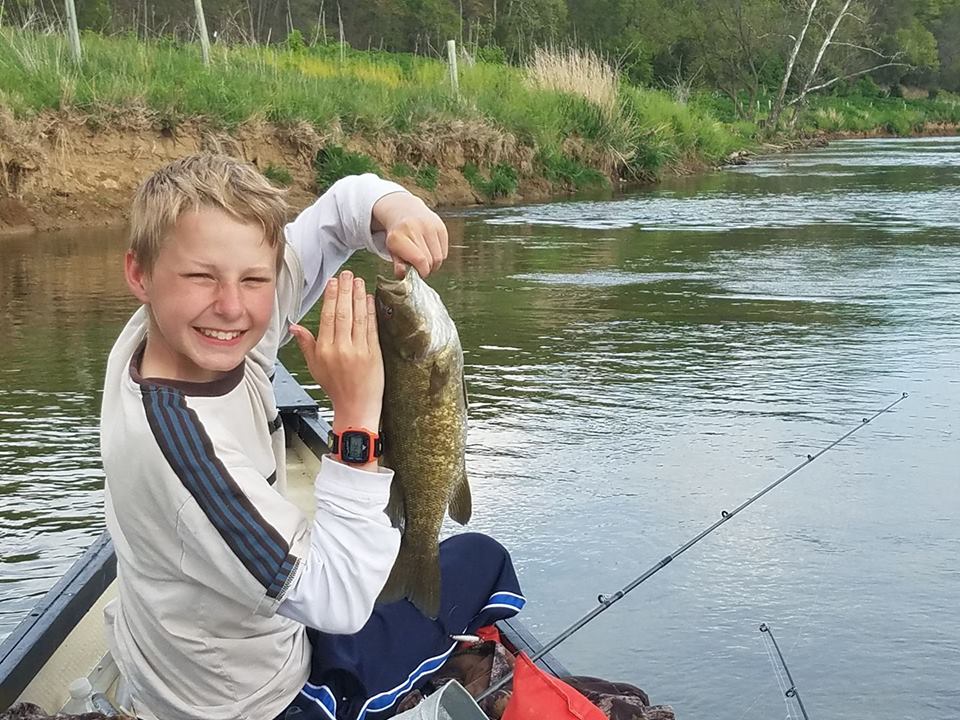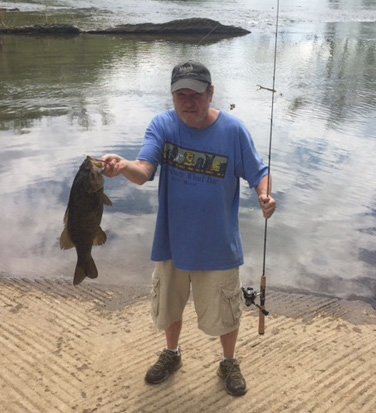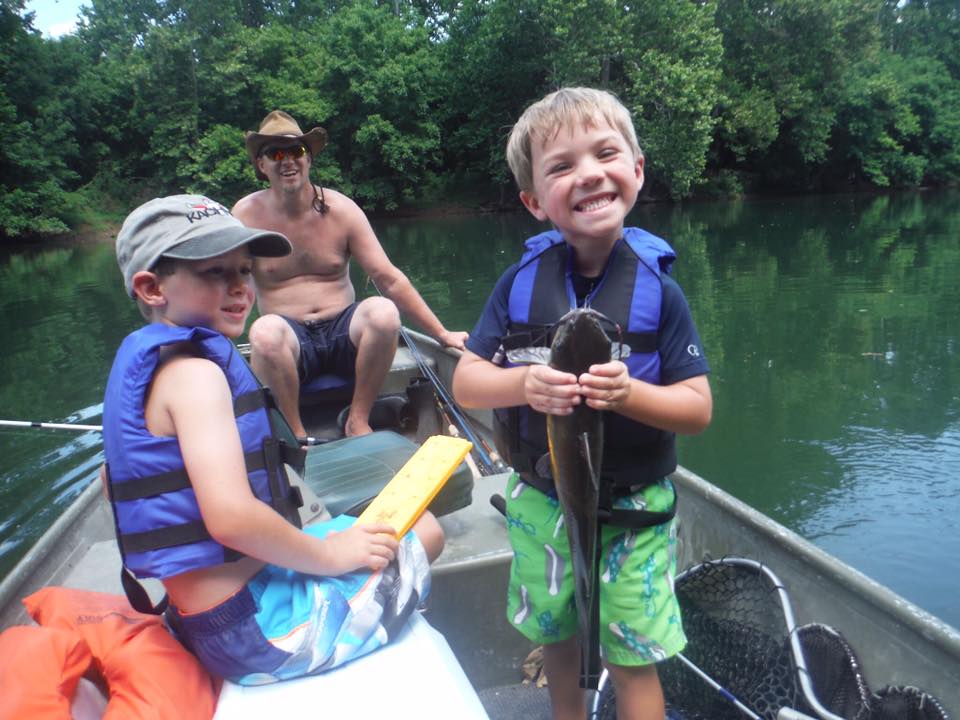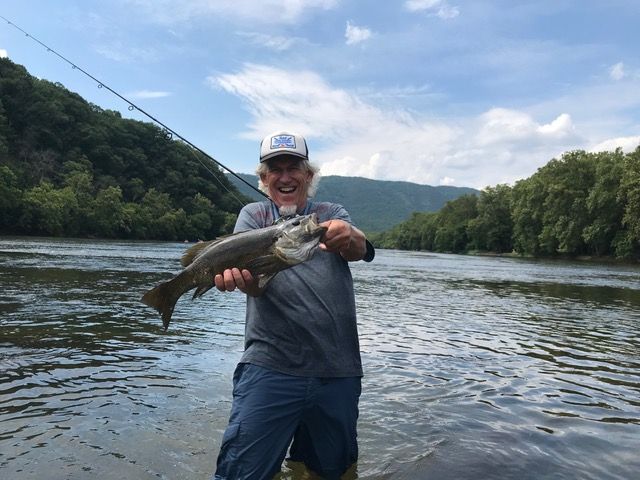 For Flyfishing Supplies & Other Useful Information
Murray's Fly Fishing Shop
is in Edinburg, just over the mountain. They also can arrange lessons. Also 
Page Valley Fly Fishing
can arrange guided trips too. These are other guides in our area–Fish Freaks Guide (540-778-1212)and Long's Outfitters(540-743-7311) Other bait you might want to catch to take on the River–minnows, Mad Toms and helgammites. There are lots of fish here! Here is a 
link to article about bass history 
in the Shenandoah River.
Shenandoah River Outfitters has River Log Cabins for rent on the banks of the Shenandoah. Each cabin sleeps 6. There is a shower/bath room and a kitchenette. A front porch completes the cabin. Simply a Great Get-a-way spot 150 yards from the banks of the Shenandoah!
Check out a page on how to photo your fish.
Good Luck!
Fishing Licenses can be purchased ahead of time online  http://www.gooutdoorsvirginia.gov/ or at WalMart in Luray. We do have bait worms and some selected fishing gear and artificial lures.
Info you can take with you!
Shenandoah River Outfitters, Inc.
Camp OutBack &
Shenandoah Canoe Company
River Log Cabins Rentals

6502 S Page Valley Road
Luray VA 22835
800-6CANOE2 (800-622-6632)
or 540-743-4159
canoes@shenandoahriver.com
10 RIVER
CABINS & Camp OutBack
540-743-4159
6502 S Page Valley Rd
Luray VA 22835
Open 8 to 5 Summer daily
Spring and Fall weekends
8 AM to 5 PM
Spring and Fall midweek
Open 9AM to 5 PM