We offer used canoes and used kayaks for sale.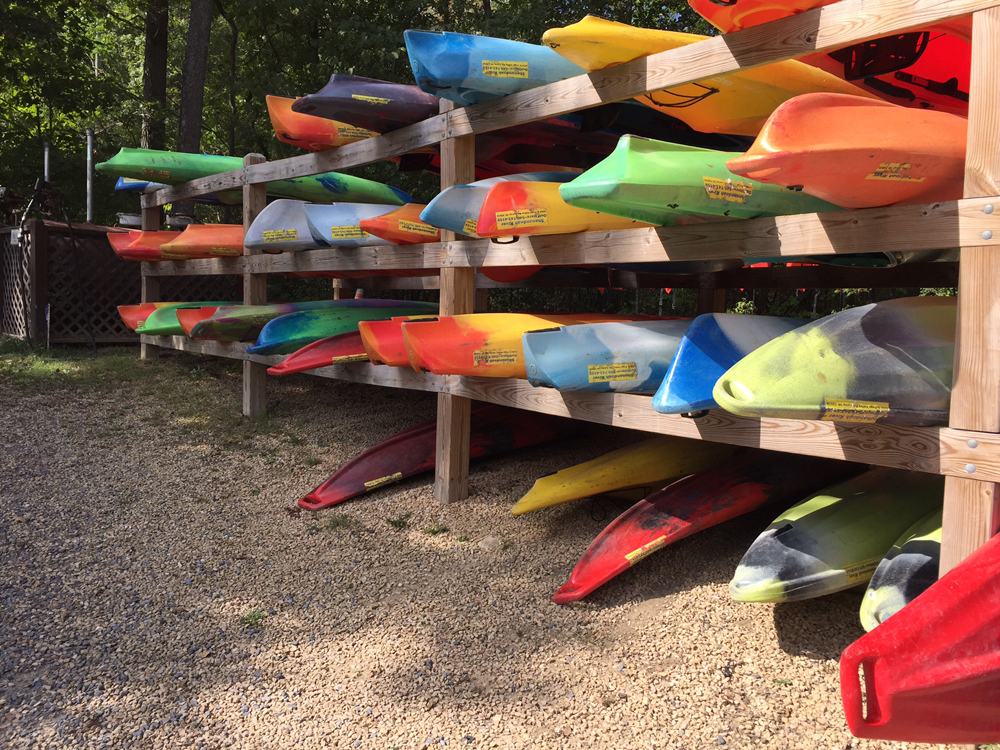 Check with is the Fall after Labor Day to see what are for sale and in the Spring after April 1.

800-6CANOE2 or 540-743-4159
We have used Old Town Canoes–the Discovery 15'8″ & 16'9″, and the Mad River Journey.
The prices vary depending on use/condition from $350-needing repair; $450-repaired, and up to ones in good and great condition…
Our kayaks are Old Town Escapades, Herons , Vapors and Twisters; Jackson Regals and Riveras. Also Preceptions-Charter. Prices might start at $200,up to $450 depending on condition, style.
We do sometimes have a raft for sale so just ask!
Just check out our T's shirts online too!
Info you can take with you!
Shenandoah River Outfitters, Inc.
Camp OutBack &
Shenandoah Canoe Company
River Log Cabins Rentals

6502 S Page Valley Road
Luray VA 22835
800-6CANOE2 (800-622-6632)
or 540-743-4159
canoes@shenandoahriver.com
10 RIVER
CABINS & Camp OutBack
540-743-4159
6502 S Page Valley Rd
Luray VA 22835
Open 8 to 5 Summer daily
Spring and Fall weekends
8 AM to 5 PM
Spring and Fall midweek
Open 9AM to 5 PM