SRO T'shirts--be the first on your block! Email us your order with color and size to canoes@shenandoahriver.com We will get back with you for payment and ship it out quickly.
Most T-shirts and tanks are $23.25. Long Sleeve T-shirts are $26.50. Hoody's are $26.50. Sweatshirts are $31.75. Children shirts are $15.80.
Shipping will be added to purchase.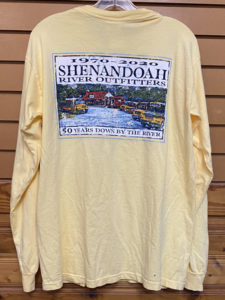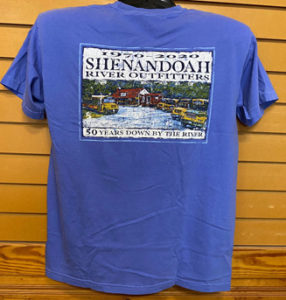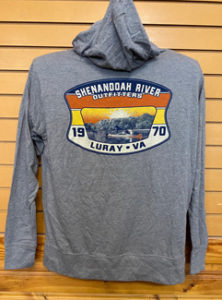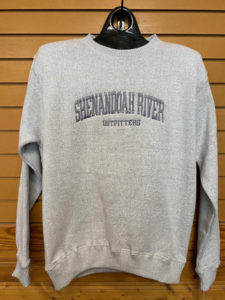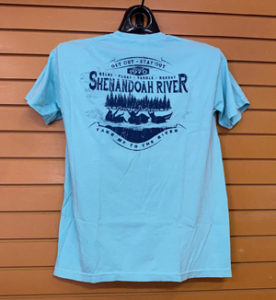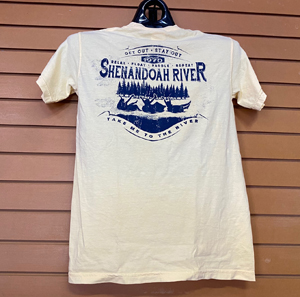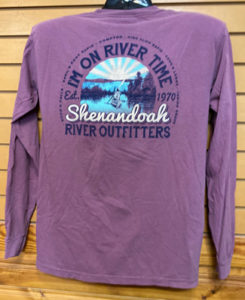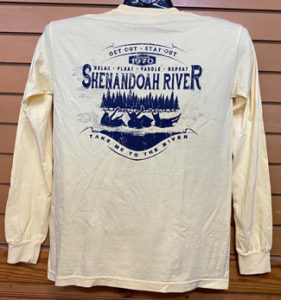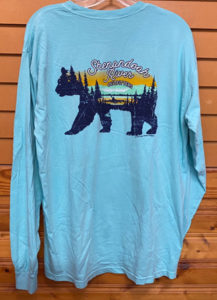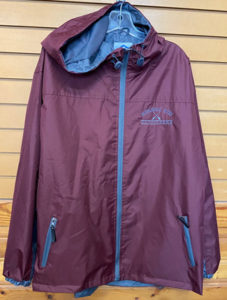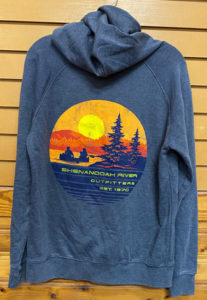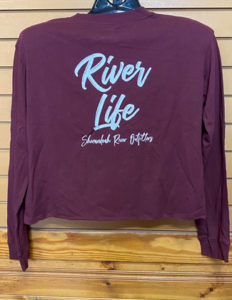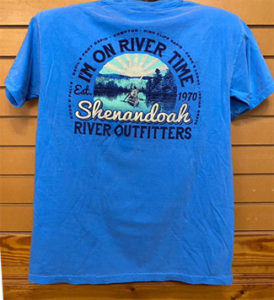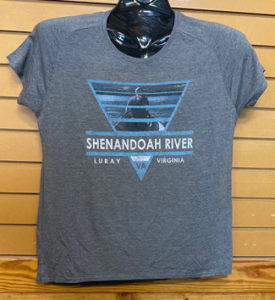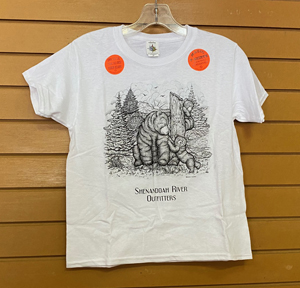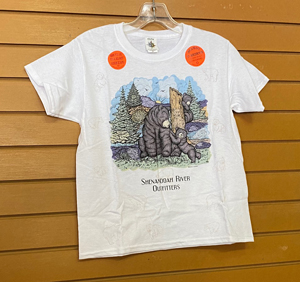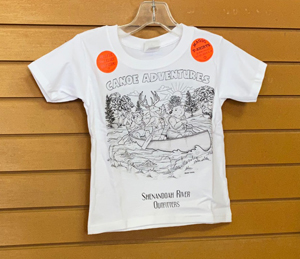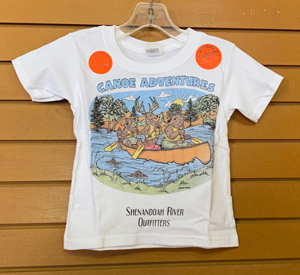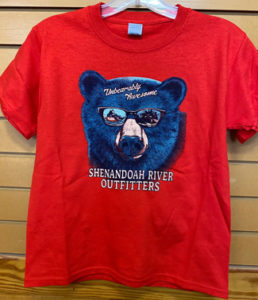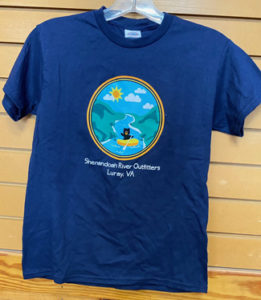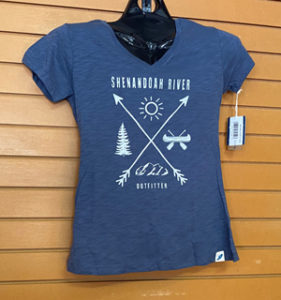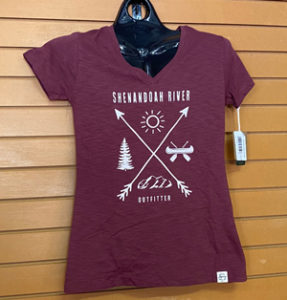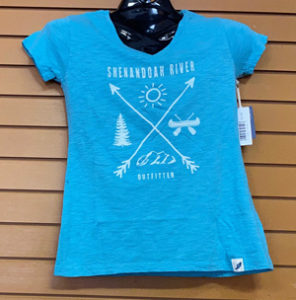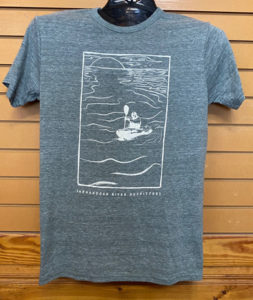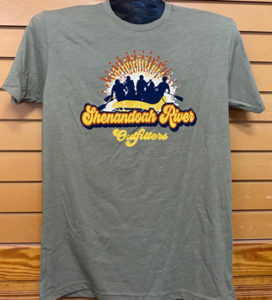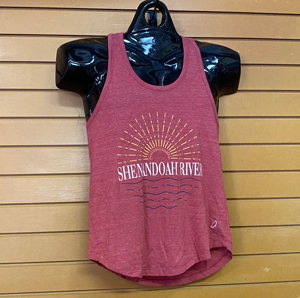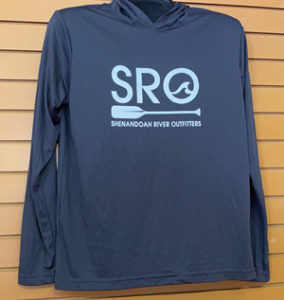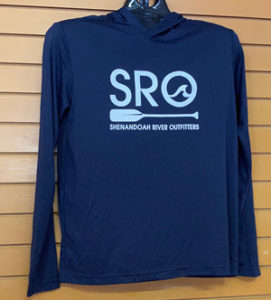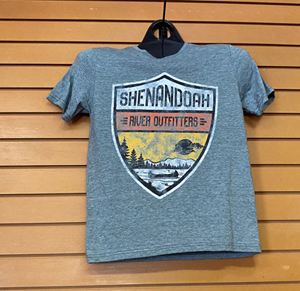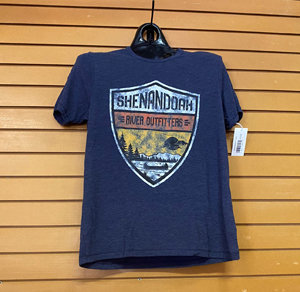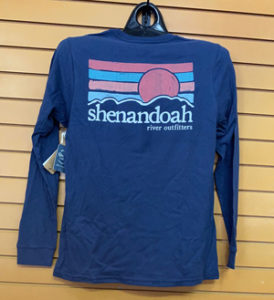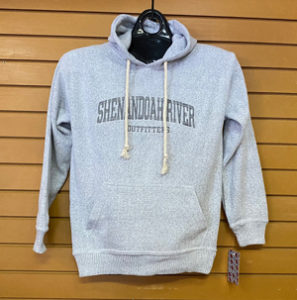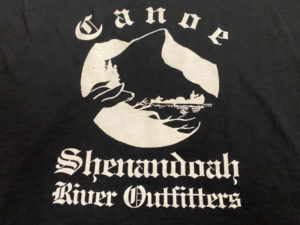 SRO History t's: The sign on the store and the logo were designed by Jackie Sottosanti in the early 70's. The first t-shirts were in royal blue, green and red.
In the mid-80's, we began printing our t-shirts with designs done by Shari Rowles, Paige McGrath and several others.
In the early 90's, major vendors were doing 4-color t's that showed canoes, tubes, kayaks and rafts so we went in that direction.