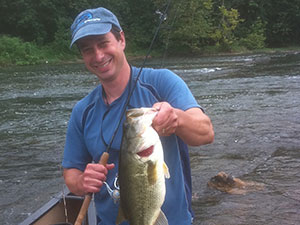 Bixlers Bridge to Bealer's Ferry​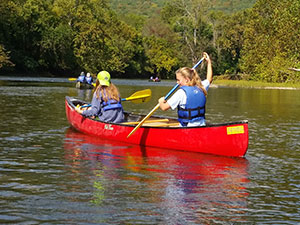 Bixlers Bridge to Bealer's Ferry​
11 AM MID-WEEK SPECIAL PRICE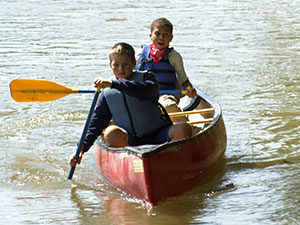 Bealer's Ferry to Foster's
Bealer's Ferry to Burner's Bottom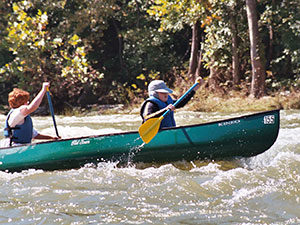 Join our Lunch and Steak Dinners
most Saturdays between Memorial and Labor Day!
Join us in 2022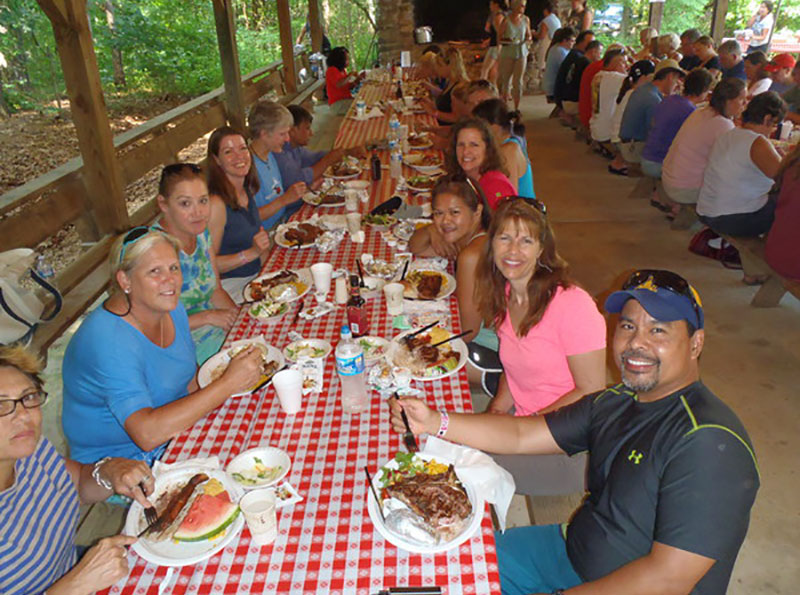 Canoe and kayakers can choose between calm water with riffles to beginner whitewater with several rapids as you go by public lands (GW National Forest),  farm lands and  limestone cliffs. Trips can be from one hour to all day to several days. We will help you plan the perfect trip for you, your friends and your family.
Pack a lunch—the River is yours for the day!
Canoe
Paddle
Life Jacket
River Map
Safety video
Basic Instructions
Transportation to and from the River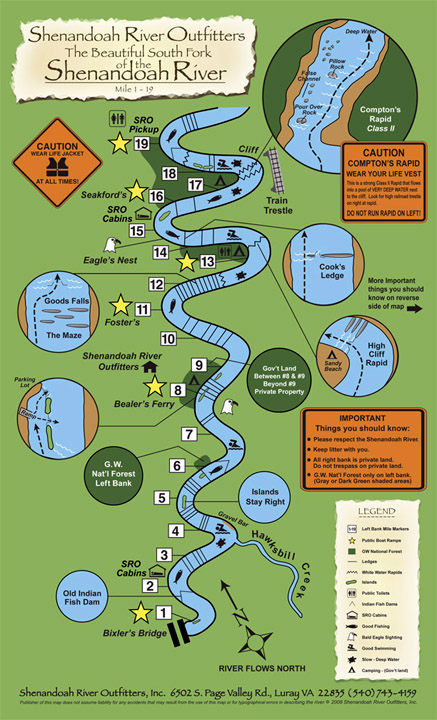 Sunscreen
Swimsuit
Hat & sunglasses
Change of clothes
Shoes-no flip flops
Small Cooler with water & snacks
(No glass, no styrofoam)
Water proof container
Fishing Poles
Camera
We keep car keys as deposit/safety
Trips are unguided
All trips start at the Outfitters
Most Trips can begin when we open
All trips must end by 5 PM
Trips go 'rain or shine'
Pets allowed in canoes & kayaks only
All trips subject to change due to water levels
Cancellation is 48 hr in advance for refund
Alcohol and River activities don't mix
Virginia has 'no drinking in public' laws...
We want everyone to be safe on and off the River.
Alcohol and drugs can affect your judgment and your abilities can be diminished. Virginia is taking a strong stand against drinking in public and while on the water. Open containers in public and in National forest boat landings can result in tickets/fines.
Please use wisdom so you can enjoy the river and return for years to come. We reserve the right to check coolers. Please no glass on the river.
10 RIVER
CABINS & Camp OutBack
540-743-4159
6502 S Page Valley Rd
Luray VA 22835
Open 8 to 5 Summer daily
Spring and Fall weekends
8 AM to 5 PM
Spring and Fall midweek
Open 9AM to 5 PM