What to Do in Luray, Stanley,
Shenandoah, Page County, Virginia...
…when you are not at Shenandoah River Outfitters and on the River!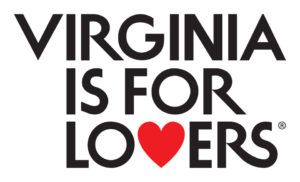 Airport
Luray-sightseeing tours
540-743-7339
Art
Warehouse Art Gallery
540-843-0200






Auto Racing
Shenandoah Speedway
540-652-1108
ATV rentals
Appalachian Adventures
540-743-7311
TV-Cars
Cooter's Place west of Luray
540-843-2515
Brewery
Hawksbill Brewing Co– 22 Zerkel St Luray
540-860-5608
Birds & Flowers
Birdsong Pleasure Garden in Luray
540-743-9389
Canoe, kayak,tube & raft Rentals
Shenandoah River Outfitters
540-743-4159
Camping gear, hiking gear,
Appalachian Outfitters
540-743-7400
Caverns
Luray Caverns
Others in near-by towns
540-743-6551
Civil War
New Market Battlefield plus others
540-740-3102
Chamber of Commerce
Luray Page County Chamber
check out Calendar of events
540-743-3915
Concerts and theater
Friday nites-downtown Luray-BB&T Performing Arts-Luray
Blue Ridge Youth Theater Free concerts Friday nites on Main ST Luray
summer
Convention Centers
Mimslyn, Skyland
Distillery
River Hill Distillery-whiskey 356 Ruffners Ferry Rd Luray
540-843-0890
Distillery Trail
Skyline Wine,Whiskey & Beer Trail Valley area
Escape Rooms
Escape 211..1440 US HWY 211 W Luray
540-669-5094
Fair-county
Page Valley Fair in late August
Farmers Market
check Restaurant list
Fitness Center
Luray Fitness
540-743-8746
Fishing & Fly-fishing guides
Shenandoah River, Hawksbill Creek, Lake Arrowhead
Page Valley Fly Fishing
Murray's Fly Fishing
Long's Outfitters

GOLF
Luray Caverns Golf: 18 holes, par 72
540-743-7111
Shenvalee Golf:18 holes PGA
540-740-3181
Health Spas
Luray Healing Oasis Day Spa
540-743-4680
HIKING

Shenandoah National Park-trails, old roadbeds plus Appalachian Trail.G.W. National Forest-marked trails and old roads.

Check out our hiking pdf for the trails on the Massanutten Mountain

HORSEBACK RIDING
Fort Valley Stables-closest to Outfitters
888-754-5771
Big Meadows & Skyland – 1 hr trips
540-999-2210
Jordan Hollow Stables
540-778-2623
Rivers Bend Ranch
800-672-7726
MINIATURE GOLF
Yogi Bear Park
540-743-4002
LIMO
Lori's Pic-A-Place
540-778-2005
MUSEUMS
Cars-antique & Luray Valley at Luray Caverns
540-743-6551
Page County Heritage-by appt only
540-743-6698
MOVIES
Page Theater–1st run Movies in Luray
540-843-3722
Newspaper
Page News & Courier
540-743-5123
NITE LIFE
Skyland
540-999-2211




Speak Easy at the Mimslyn
540-743-5105
Pet Resort
Mystic Pet Resort
540-743-5004
Raptors
Tours with Hawks, Owls,etc
Rope Course
Rope Adventure Park at Luray Caverns
540-743-7272
Shopping
downtown Luray
540-743-3915
SINGING TOWER
Luray Caverns-Outdoor Carillon – 2 & 8 PM several days/week Spring to Fall
SWIMMING
Public pool-Hawksbill Rec, Stanley; public beach-Lake Arrowhead, Luray
SKIING
Massanutten Resort-ski & golf
Bryce Resort Ski & golf
800-207-6277 800-821-1444
TENNIS
Luray Golf and also public courts
540-743-7111
TRIATHLON
Luray Triathlon Luray
703-431-3641
TUBING
Shenandoah River Outfitters
540-743-4159
Wine tours by Limo
VA Limo 4 U
540-860-2192
Wine/Whiskey Trail
Discover Shenandoah
VINEYARDS
Wisteria Vineyard in Stanley
540-742-1489
Castle Vineyards at Rileyville
571-283-7150
Shenandoah Winery at Edinburg
540-984-8699
Rappahannock Cellars
Wine & Whisky Trail
Wine trail map
Wedding Planner
HeartfeltEvents.net
540-333-9422
Water Park
Massanutten Ski Resort
800-207-6277
Zip Line
Bear Mountain Zipline
540-743-1733
ZOO
Luray Zoo
540-743-4113
Info you can take with you!
Shenandoah River Outfitters, Inc.
Camp OutBack &
Shenandoah Canoe Company
River Log Cabins Rentals

6502 S Page Valley Road
Luray VA 22835
800-6CANOE2 (800-622-6632)
or 540-743-4159
canoes@shenandoahriver.com