---
Previous
Next
Shenandoah River Outfitters offers daily trips for all
experience levels-beginner rapids and lots of riffles.Experience nature close up as you float through
breathtaking scenery filled with abundant wildlife.
Canoe, Kayak, Tubing, Camp the Shenandoah River in Luray, Virginia

540-743-4159


FAQs About Your Trip

IMPORTANT NOTICES & UPDATES:
All river activities are running.
You can make reservations online up to 9 AM the same day.
CANOEING
A Splashing Good Time
KAYAKING
Relax on the River
RAFTING
A Wonderful Family Adventure
river
TUBING
Best Tubing on the River
CAMP
OUTBACK
Get in Touch with Nature
CABIN
RENTALS
A Comfortable Getaway
STEAK
DINNERS
Limited Dates for 2022. More Information here.
your backyard to our backyard
We Make You Feel Like Family
CANOES & Kayaks
FOR SALE
Great Deals on Used Equipment this Fall. Check with us in Sept and Oct for the deals.
Check with us in the Spring of 2022 about meals on Saturdays from Memorial Day to Labor Day.
Plan a relaxing day on the river or a fun-filled weekend in the Shenandoah Valley!
Just give us a call or reserve online!
Plan now for all of the river activities–with Friends, Family and River Fun! We are the closest Outfitter to the Luray Caverns, Shenandoah National Park & Skyland and we border George Washington National Forest in beautiful Page County, Virginia. River Activities and Camp Outback will open for our 52nd season April 1,2022. Our cabins with hot tubs are open year round!
RIVER TEMPS & LEVELS
River Temps – 72
River Clarity – Clearing
River Levels – 2.4 ft and dropping
LOCAL EVENTS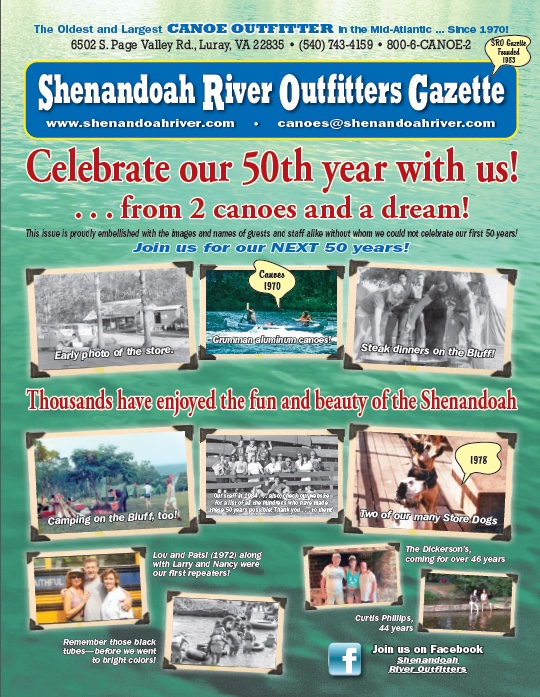 This is our 52nd season! Check out the past photos in our 50th year Gazette plus lots of information. Download here.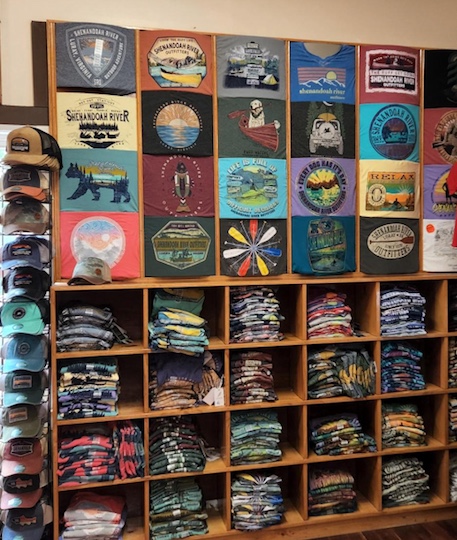 New T-shirts and hats are arriving daily. Check them out when you come.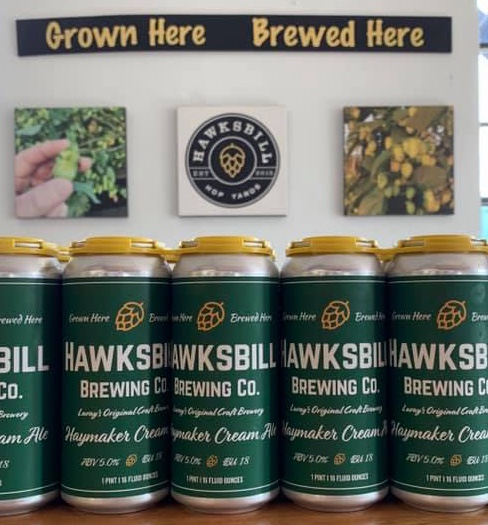 Hawskbill Brewing Co–now open 7 days a week. 22 Zerkel St, Luray. 540-860-5608
hawksbillbrewing.com
WHAT'S GOING ON
RIVER
TRIPS
10 RIVER
CABINS & Camp OutBack
RATES & RESERVATIONS
CONTACT
US
540-743-4159
6502 S Page Valley Rd
Luray VA 22835
Open 8:00 to 5:00 Summer Weekends–8:30 to 5:00 mid-week
Spring and Fall Saturdays
8 AM to 5 PM
Spring and Fall
Open 9 AM to 5 PM
---