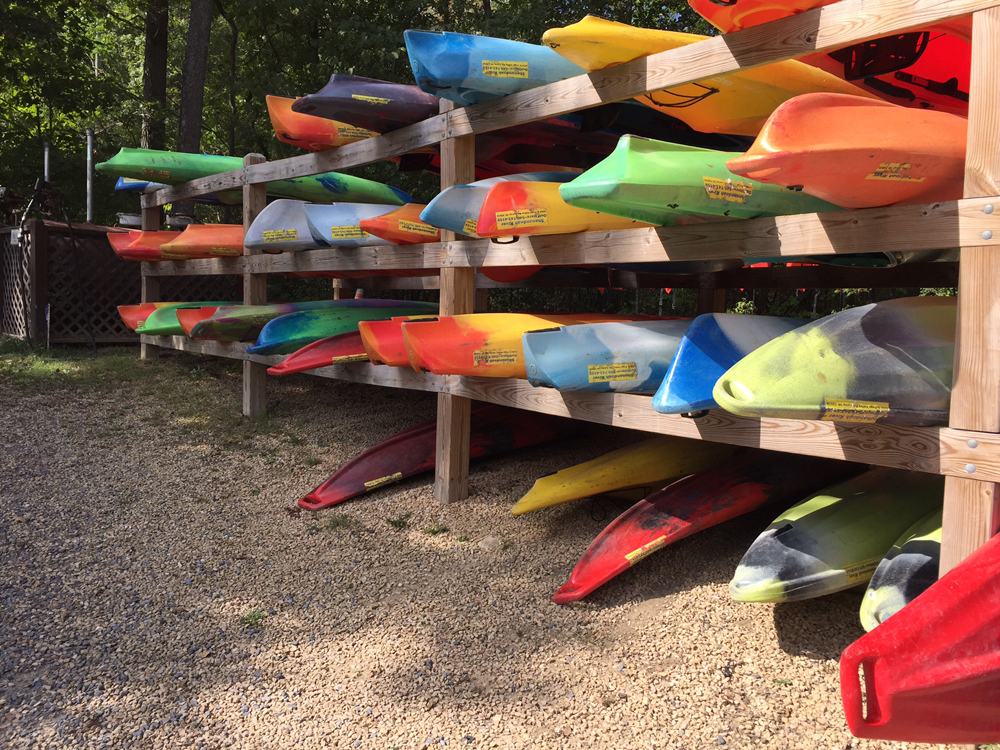 We offer used canoes and used kayaks for sale in the Fall this year. Call in early Sept.
800-6CANOE2 or 540-743-4159
We have used Old Town Canoes–the Discovery 15'8″ & 16'9″, the Penobscot 17'4″ and the Mad River Journey.
The prices vary depending on use/condition from $250-needing repair; $350-repaired, and up to ones in good and great condition…
Our kayaks are Old Town Escapades, Herons , Vapors and Twisters; Jackson Regals and Riveras.  Also Preceptions-Charter. Prices might start at $200, depending on condition, style.
We do sometimes have a raft for sale so just ask! Just out our T's shirts online too!
We do stop sales for awhile if our fleet is booked in the Summer so best to call ahead. Try to avoid Sat's as they might all be on the River in the Summer!